Sanren Journey
Hand & Delicate Laundry
Our hand and delicate laundry detergent is a game-changer for those who love to take care of their clothes by hand-washing them. The premium scent concoction gives your clothes a luxurious and refreshing aroma that lasts even after several washes. It's perfect for those who value quality and enjoy the little luxuries in life.
The Top Reasons our customers keep coming back for this

Gentle on fabrics, tough on stains and odors

Our hand and delicate laundry detergent is gentle on fabrics, yet tough on stains and odors. It's perfect for all types of delicate fabrics such as silk, lace, and cashmere. It's also free from harsh chemicals that can cause skin irritation, making it safe for you and your family.

Protect structures and shapes of your Intimates

Try avoiding sacrifices from your intimates when washing them in normal washing machine detergent. You'll make them weep in the multidialectal language of laundry. Among the dialects they speak are lint, colour fading, and increased shapelessness.

Eliminate stubborn odours from kitchen cloths.

Our detergent is also ideal for washing smelly kitchen cloths that are often tough to clean. With our powerful formula, you can trust that even the most stubborn odours will be eliminated, leaving your kitchen cloths smelling fresh and clean.

Does not contain artificial dyes or colour. Free from Paraben

Our premium laundry detergent is the epitome of gentle care and luxurious quality. We understand the importance of keeping your clothes fresh and clean without compromising on the quality of the ingredients used. That's why we've crafted our detergent to be completely free from artificial dyes and colors, ensuring that your clothes are not only beautifully clean, but also free from any harmful additives.
Our Signature Scent

Perceive scent in its true authenticity

We believe scent is a portal to alter perceptions of experiences in our lives. Its significance made us associate scents with indulging in the laundry experience to invoke nostalgia among those with this dreadful task. 

We worked with our fragrance alchemist to create premium scents loved by many for their distinctive qualities. It's what makes us stand out from other laundry detergents out there. 

 

Lost in Wooods

As you walk deeper into the woods, you feel the stress of the outside world slowly fade away. The scent of rosewood surrounds you, its sweet and woody aroma mixing with the scent of fresh pine needles. You close your eyes and take a deep breath, feeling the fruity and floral notes of rosewood transport you to a peaceful, natural retreat. The scent lingers on your clothes long after you leave the woods, reminding you of the serenity you found within them.


 

Some Butterflies

You find yourself walking through fields of lavender in Provence, the sun on your skin and a light breeze blowing through your hair. The scent of fresh lavender is all around you, filling your senses with its sweet, floral aroma. You pause for a moment, taking in the beauty of your surroundings and letting the calming scent of lavender relax your mind and body. As you continue on your journey, the scent of Some Butterflies lingers on your clothes, taking you back to that peaceful moment in the lavender fields.

 

Chronicles of the Mandarin

You close your eyes and let the scent of mandarin and thyme take you on a journey to a distant, oriental village. You feel the warmth of the sun on your skin as you climb up the mountain, the cedarwood trees surrounding you. The scent of mandarin mixes with the herbs and spices of the village, creating a unique and exotic aroma that fills your senses. You feel as if you are living the lives of those who came before you, experiencing a world that is both foreign and familiar. The scent of Chronicles of the Mandarin stays with you, a reminder of the journey you took to rediscover your roots.

The Curious Astronomer

Travel light years away into the galaxy to experience above and beyond your imagination. As you venture deeper, feel the grounding presence of earthy vetiver, like the solid ground beneath your feet in the vastness of the cosmos. Let it provide you with a sense of comfort and stability as you navigate through the uncharted reaches of the universe. Lose yourself in the wonders of space, to dream and imagine beyond the limits of the familiar. Let the fragrance be your guide as you explore the infinite possibilities that lie among the stars.

 

Cottage by the fields 


You find yourself standing in front of a cozy cottage in the countryside, the scent of aromatic clary sage and fresh bergamot filling the air. As you step inside, you are greeted by the warmth of vanilla and the gentle breeze blowing in through the windows. You sit down and take a deep breath, feeling the stress of the day melt away as you immerse yourself in the peaceful and inviting atmosphere. The scent of Cottage by the Fields lingers on your clothes, taking you back to that moment of tranquility whenever you need it.

 
Pure Essential Oil

Pure essential oil is definitely part of our scent concoction when we alchemize them. Let's see what we have here.

lost in wooods
Patchouli, Lime, Orange Peel, Mandarin

Benefits: Antibacterial, anti-inflammatory, refreshing and calming, good for anxiety and depression.

some butterflies

Lavender, Abrialis Lavandin, Patchouli, Rosemary

Benefits: Enhances concentration, relieves stress, relaxes muscles, antibacterial and anti-inflammatory, has a refreshing and calming effect.

chronicle of the mandarin

Patchouli, Caraway Seed Oil, American Spearmint, Thyme, Rosemary, Orange Peel, Lemon

Benefits: Soothes the nerves, soothes mental fatigue, antibacterial and anti-inflammatory and resists frustration.

cottage by the fields

Orange Peel and Patchouli

Benefits: Get rid of tension and stress, help with insomnia that are caused by anxiety.
Regular price
Sale price
RM49.20
Unit price
per
Value Buy
Sold out
So why settle for harsh detergents that damage your hands and clothes, when you can enjoy the luxurious care of our premium hand and delicate laundry detergent? Try it today and experience the difference in quality and scent for yourself. Your hands and clothes will thank you for it.
*Note: This item can't be shipped to East Malaysia
Share
Directions

For best results: Shake Before Use.

We recommend washing your delicates in cool or warm water.

When in doubt, test first. If machine washing, use a delicate washing cycle and insert item in a Mesh Bag (optional).

If hand washing, do not soak your delicates longer than 30 minutes. Lay flat or hang to dry.

Handwash | 10ml

Washing Machine Delicate Cycle | 60ml

Always refer the washing instructions of the delicates manufacturer and follow their instructions at all time.
Ingredients

Sodium Hydroxide, Surfactants Fragrance and Water

Our PET Bottles

A change for convenience, safety, and sustainability, with you and the environment in mind.



It has come to our attention that a dear customer of ours has accidentally dropped our glass jar which shattered on the floor. We at Sanren Journey do not ever wish to create a dangerous situation for any of our customers and their family.



With that in mind, Sanren Journey has decided to switch all glass packaging to PET, making sure that our products are more user friendly, safe, and convenient.



Fun Fact: The plastic material PET used is one of the most commonly recycled plastics in Malaysia, while glass recycling technology is still not well established. Not to mention, plastic packaging are lighter and easier to be moved around. This was another driving factor that made it certain for us to make the switch.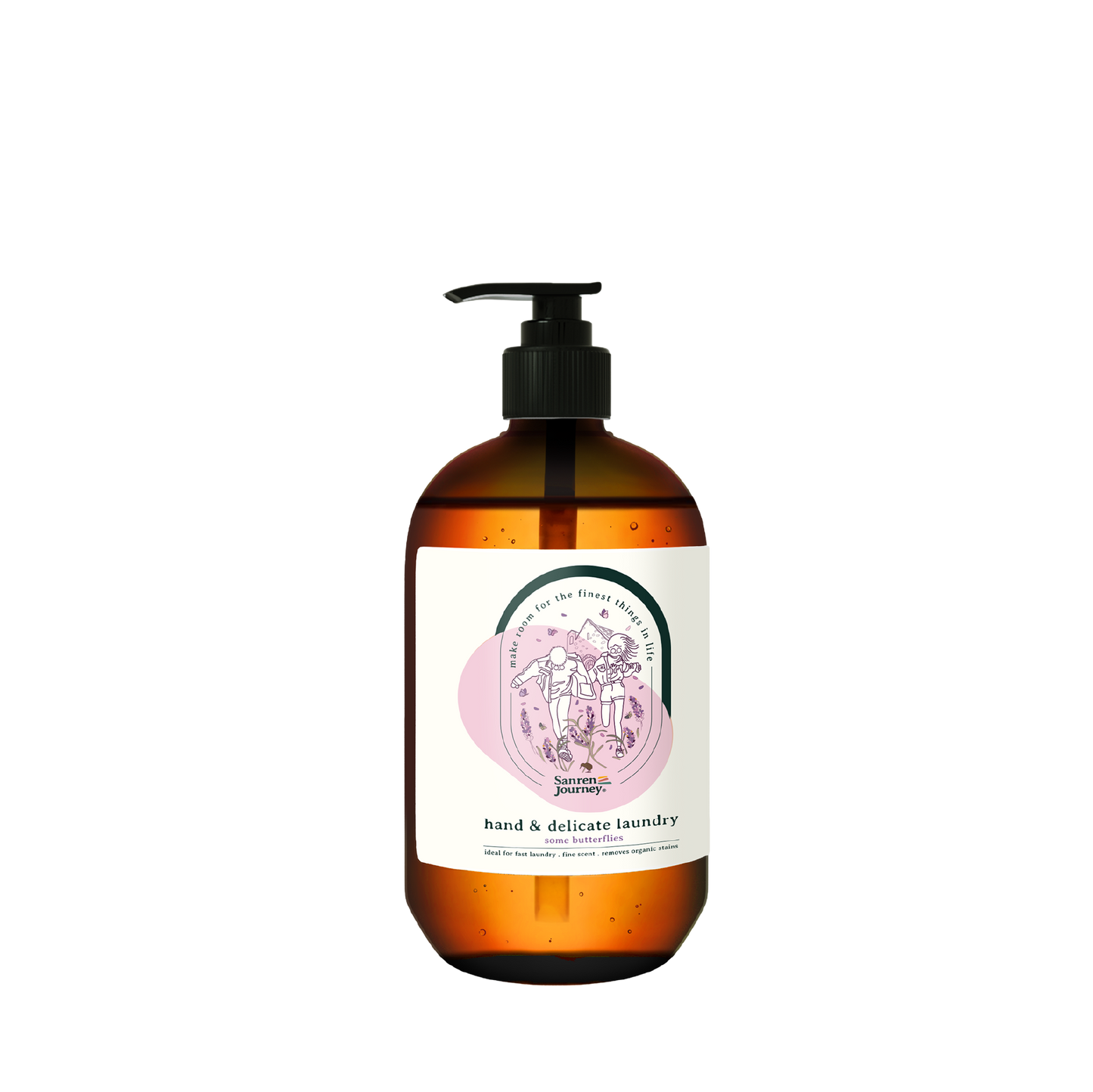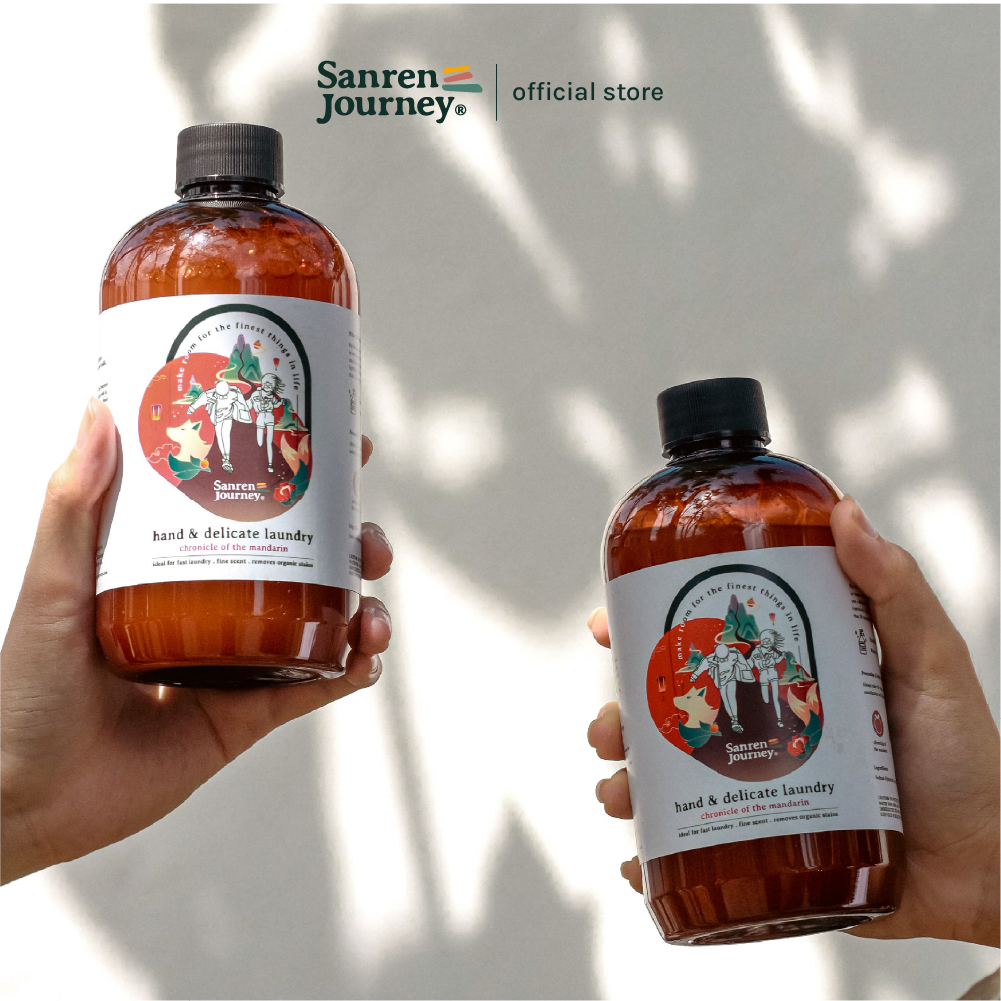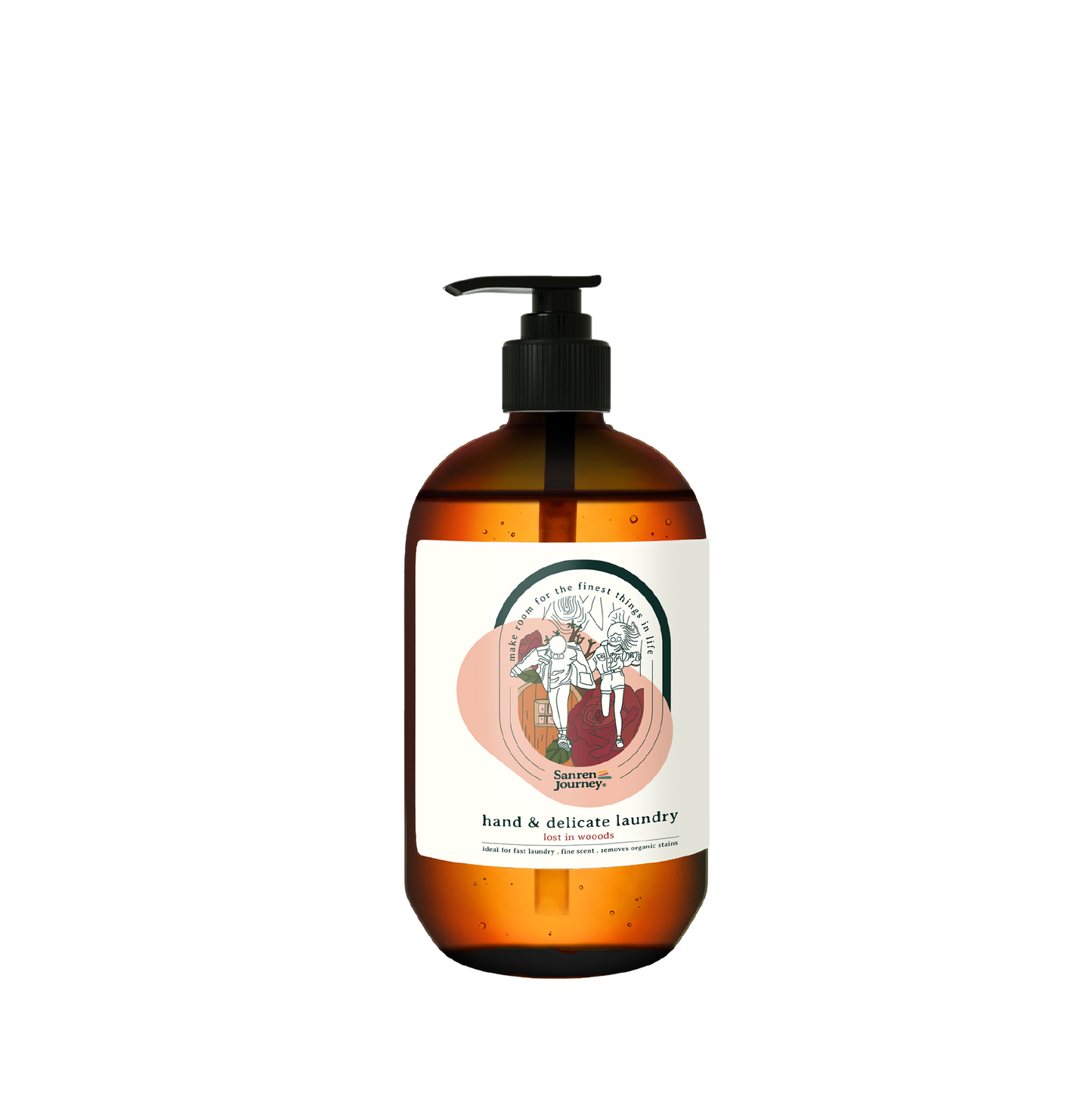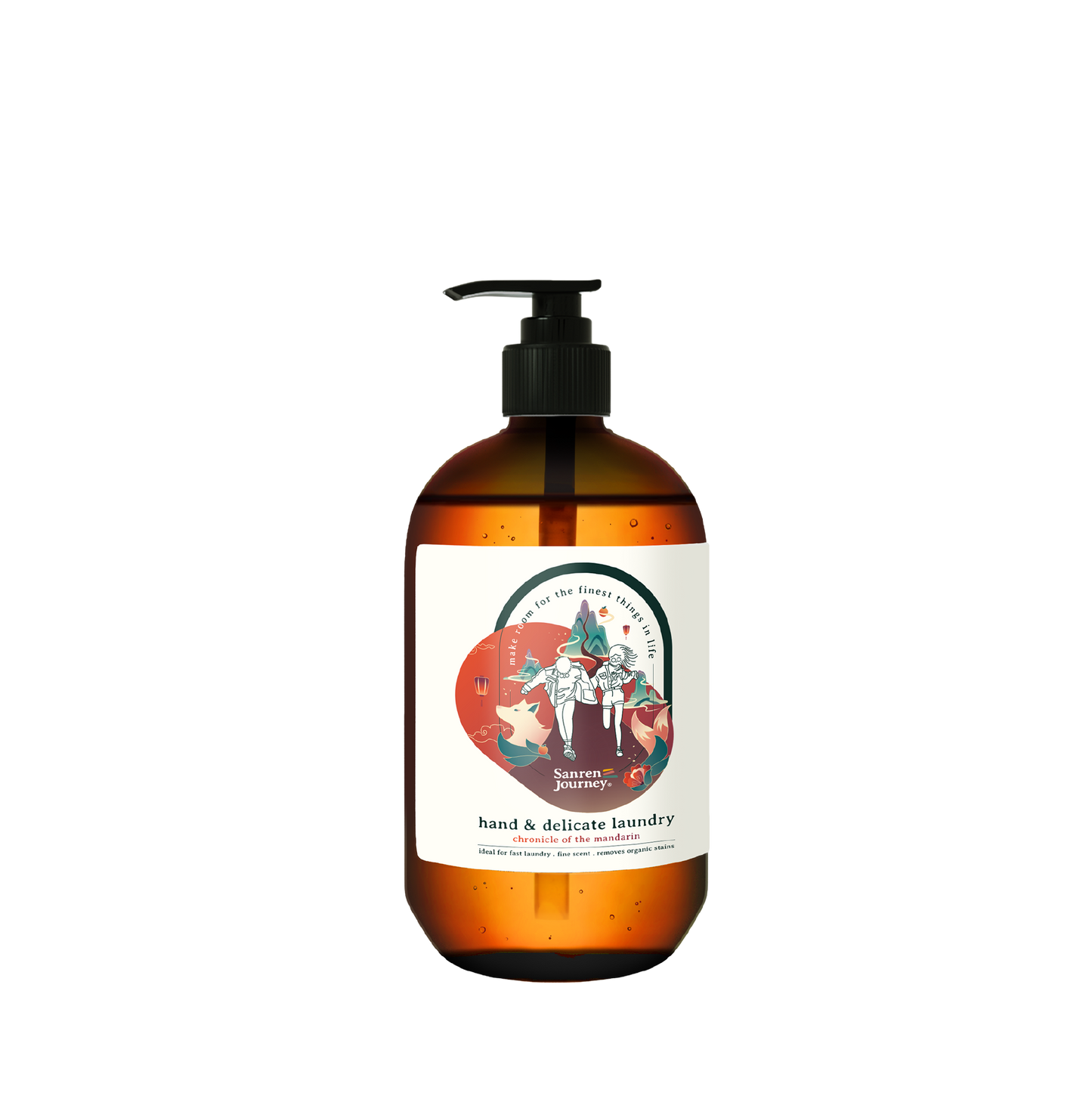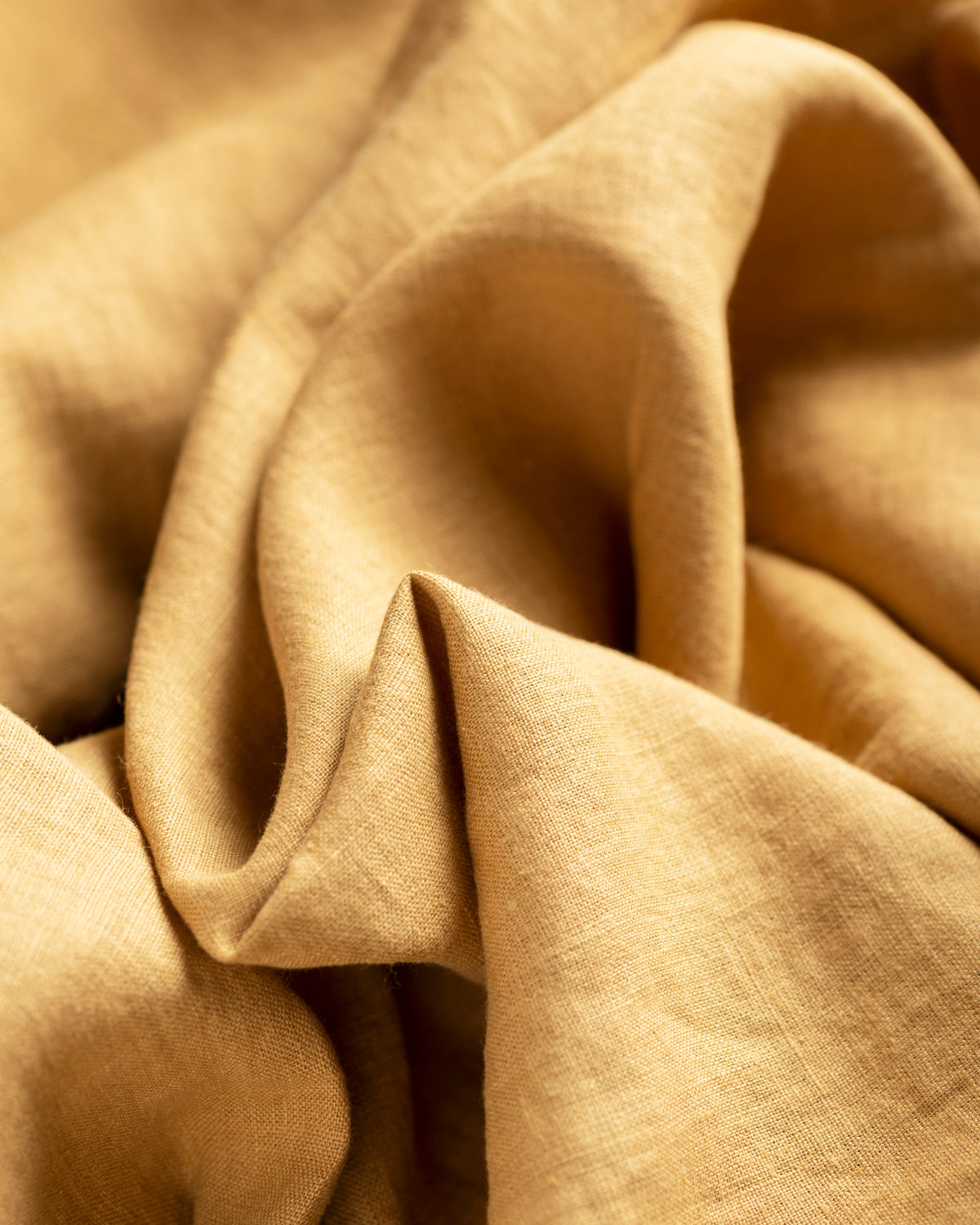 Redefine Laundry Chores
As we go about our life's journey, it is truly an unavoidable routine task that takes up a lot of our time. So why not add a little element of excitement and have it done in the most efficient way to make room for the finest things in life?
Our Story